The COSMIAC Executive Team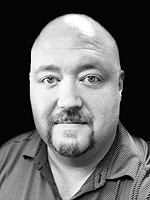 Brian Zufelt, Director
Mr. Zufelt received his master's degree in computer engineering from The University of New Mexico. Over the last ten years, Mr. Zufelt has worked for the University research center COSMIAC. His current work includes collaboration with Air Force Research Lab (AFRL) on testing and evaluation of advanced position, navigation, and timing technologies for the next generation GPS constellation. In addition, he is working with Slingshot Aerospace and AFRL on the development of different Internet of Things (IoT) network topologies for unmanned aerial vehicle (UAV) deployment and evaluation of new satellite communication platforms.
---

Craig J. Kief, Deputy Director
Mr. Craig J. Kief serves as Deputy Director at COSMIAC, a research center at the School of Engineering at The University of New Mexico. Mr. Kief serves as Retired Research Faculty at The University of New Mexico and has over 32 years of experience in computer engineering and satellite communications, including voice and data networks, testing, troubleshooting, debugging, system administration, embedded software, software/hardware integration, and network monitoring. He is responsible for maintaining two separate satellite ground stations operating 24 hours a day. Mr. Kief retired from the Air Force in 1999 following 20 years of military service. He has a B.S. and M.S. in Computer Engineering from The University of New Mexico. He has published and taught in the areas of digital and programmable logic, satellite design, and in verification and validation of systems. He is also an IEEE senior member.
---

Maria Daw, Senior Program Manager
Mrs. Maria Daw is the Senior Program Manager of the COSMIAC Research Center. She has been working for the University since August of 2005, and with COSMIAC since August 2013. She earned her BBA at the Anderson School of Management. Maria's duties involve business planning, development, and establishing new program funding sources to create a multimillion-dollar university-affiliated research center at UNM. Maria is the main contact for employing, training, supervising, directing, and evaluating the research center staff, students, and daily administrative research functions. She establishes, manages, and tracks financial data for annual budgets to ensure compliance with established management systems and standards. A large number of COSMIAC's awards are multifaceted programs, consisting of multiple funders and a wide variety of awards that range across the entire front of contract types to include: Indefinite Duration Indefinite Quantity (IDIQ), Firm Fixed Price (FFP), Cost Reimbursable (CR), Cooperative Agreement (CA), and (Cost Plus Fixed Fee) CPFF. Maria's job is to understand and manage all aspects of each of these types of contracting vehicles. She also assists in proposal preparation, submission, and contract negotiations as needed/required. She is seen as the main interface to COSMIAC, and as such works directly with the Director to establish the strategic direction of the center to ensure that it remains on the path to accomplishing these intentions. Daw received her Executive Masters in Business Administration (EMBA) from UNM in May of 2021.
---

Jim Aarestad, Chief Scientist
Dr. Jim Aarestad serves as Chief Scientist for COSMIAC. Dr. Aarestad received his B.S. and M.S. degrees in Computer Engineering from The University of New Mexico in 2009 and 2011 respectively. He earned his Ph.D. in Engineering, also from the University of New Mexico. Dr. Aarestad's graduate research centered on research and development of VLSI primitives for hardware security, including physical unclonable functions (PUFs) and hardware Trojan detection methodologies. His research interests include the application of highly robust and highly secure embedded system design methods for aerospace and terrestrial applications. He has numerous conference and journal publications and has presented his research at several national conferences. Dr. Aarestad has developed the embedded flight software for numerous space-based payload modules, along with educational materials and training programs to advance the teaching of FPGA-based embedded system concepts. He is also engaged in a research project to better understand and mitigate the susceptibility of cryptographic computing resources to power analysis attacks. Dr. Aarestad has, for several years, provided engineering consultation to the U.S. Air Force in support of its development of next-generation Global Navigation Satellite Systems (GNSS). He is also a research professor at The University of New Mexico's Electrical & Computer Engineering department, and has taught and developed numerous courses in programming, computer hardware design, and satellite navigation receiver design. Finally, Dr. Aarestad is the director of COSMIAC's Embedded and Reconfigurable Systems Laboratory, with an emphasis on providing student research opportunities in the areas of FPGA and microprocessor systems for machine learning and the Internet-of-Things (IoT).
---

Andrew Cochrane, Chief Engineer
Andrew hails from Alaska where he grew up and became a commercial fisherman to pay for engineering school. His last summer between semesters at the University of Alaska Anchorage, he got a taste of graduate life in Albuquerque through The University of New Mexico's (UNM) Nanoscience and Microsystems (NSMS) Research Experience for Undergraduates. After completing his undergraduate degrees in Electrical and Mechanical Engineering in 2012 he returned to Albuquerque for grad school. He finished his MS with the NSMS Professional Science Masters cohort of 2013 when he studied both physical and business aspects of the fields of nanotechnology and entrepreneurship. He proceeded to spend the next several years working on his Ph. D. in the newly renamed Nanoscience and Microsystems Engineering (NSME) program studying modeling and simulation of fluid mechanics for manufacturing processes.
Now a doctor, Andrew has joined COSMIAC at UNM, and is developing his knowledge of research in the fields of space, including communication, robotics, and navigation. Andrew's core engineering competencies are modeling and simulation, fluid mechanics, software development, and electromagnetics. But his interests are broad and also include nanotechnology, manufacturing, embedded Linux systems, computer vision, mobile power systems, circuit design, antenna theory, material science, recycling, scientific visualization and communication, agriculture, artificial intelligence, virtual/augmented reality, privacy, cybersecurity and more.
---
The COSMIAC Team

Christos Christodoulou, Senior Scientist
Professor Christos Christodoulou is a co-founder of COSMIAC and the Dean for the School of Engineering at The University of New Mexico. His research interests are in the areas of modeling of electromagnetic systems, FPGA reconfigurable systems, and smart RF/photonics. He was responsible for leading the COSMIAC collaboration between Government, Industry, and Academia to ensure design success and deployment of programmable logic in space, military, and civil applications as well as developing the long-term plans for the Center. Dr. Christodoulou received his Ph.D. in Electrical Engineering from North Carolina State University in 1985. He served as a faculty member at the University of Central Florida, Orlando, from 1985 to 1998. In 1999, he joined the faculty of UNM's Electrical and Computer Engineering Department, where he served as the Chair of the Department through 2005. Dr. Christodoulou is an IEEE Fellow.
---

Daryl O. Lee, Senior Scientist
Dr. Daryl O. Lee has over 40 years of engineering, management, and instructional experience. His primary interest is in software engineering of secure real-time systems. Before joining UNM as a Lecturer in the Department of Electrical and Computer Engineering, Dr. Lee was Principal Software Engineer for Novint Technologies. In that position he was responsible for the runtime support software for a breakthrough line of low-cost haptic controllers. Previous activities involved public safety software using agile development methods for rapid delivery. Dr. Lee is a Life member of IEEE. Dr. Lee's teaching experience includes four years as a lecturer at UNM as well as a year as guest lecturer at Hefei Institute of Technology in Hefei, China, and a variety of industrial in-house training programs. Dr. Lee has a PhD, MS EE, Southern Methodist University; BS EE, Lamar University, and a MA International Management Studies, University of Texas at Dallas.
---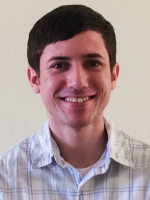 Fernando Miguel Parra, Software Engineer
Fernando received his bachelor's and master's degrees in computer science from The University of New Mexico. During graduate school, he worked at AFRL developing simulations to test the performance of different task allocation algorithms in multi-satellite systems. Previous work also includes development on the ground system software used by the Air Force's Multi-Mission Satellite Operations Center and writing automated tests for emTRUTH's APIs used to manage data on a blockchain. Currently, Fernando works with KBR on developing an interactive web application that presents DTRA's capabilities. Additionally, he's working with Counter Drone on integrating drones into security systems for autonomous patrols and responses to security events.
---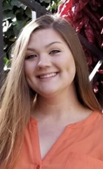 Samantha Korfe, Research Engineer
Samantha Korfe received her BS in mechanical engineering in 2021 from The University of New Mexico and is currently working towards her MSME. Samantha's focus lays in computer aided design and manufacturing components. Previous work includes collaboration with Air Force Research Lab (AFRL) as the structures lead for satellite development, focusing on the design and integration of a flight ready satellite named IGOR. Additionally, Samantha has worked in collaboration with Counter Drone, a Utah based company that focuses on the execution of security drones. Working in conjunction with Counter Drone, she designed a gearing mechanism for operating their drone enclosure. Samantha is currently working in collaboration with the AFRL SSPIDR group as the lead mechanical and systems engineering support for a space-to-space power beaming demonstration.
---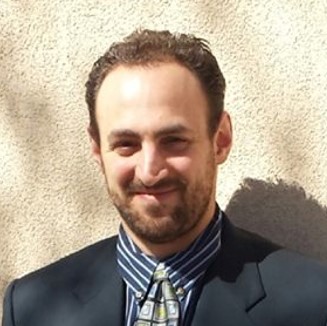 John Plumley, Research Engineer
Dr. John Plumley earned his BS in Chemical Engineering and his MS and PhD in Nanoscience and Microsystems from The University of New Mexico (UNM). He is currently designing and testing bipropellant consuming solid oxide fuel cell systems in collaboration with Air Force Research Laboratories (AFRL). Dr. Plumley has been involved in several AFRL collaborations during his post-doctoral appointment with UNM, which include reversible electrochemical mirror device development, passive radiative cooling testing, and fabrication of resistive switching devices. He also conducted additional post-doc research in collaboration with Sandia National Labs studying the effects of applied stress on corrosion and pitting in stainless steel.)
---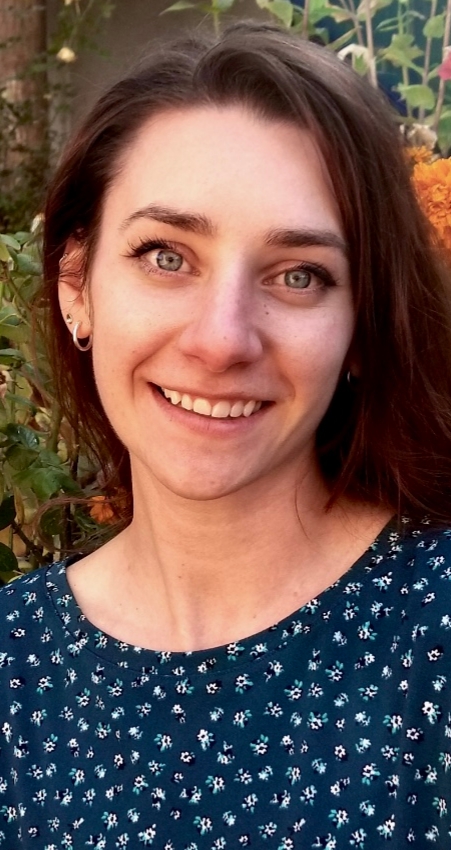 Haylie Orozco, Research Engineer
Mrs. Haylie Orozco is currently attending The University of New Mexico and is pursuing a master's degree in chemical engineering with a focus on materials processing. Her interests are broad, though in particular, she enjoys physical chemistry and the synthesis of nanomaterials. Haylie's experience involves a collaboration with Nasa Ames Research Center located in California's Silicon Valley researching thermal analysis of lithium-ion batteries for LEO satellites. She then worked with AFRL Space Vehicles and Energy directorates characterizing engineered semiconductors and ceramics of particular interest to missile detection sensors and microwave power transfer. Currently, Haylie contributes to an investigation of high-temperature vacuum sintering of 3D printed ceramics and semiconductors and is working to apply polymer derivation techniques. Additionally, Haylie assists in developing a basis for mission assurance of future AFRL satellite launches with the Center for Rapid Innovation.
---

Benjamin Rutherford, Research Engineer
Benjamin Rutherford received his Bachelor of Science in computer engineering from The University of New Mexico in 2021. During his three years as an undergraduate with UNM COSMIAC, Benjamin developed his knowledge of FPGA and PCB design and their applications to radiation effects testing and analysis. To continue his development, he is pursuing a Master of Science in computer engineering at UNM, emphasizing computer architecture and VLSI design. Benjamin's primary role at COSMIAC is designing and implementing test plans and fixtures for COSMIAC's radiation effects testing customers. Benjamin has experience in conducting tests at various radiation facilities across the country. He is currently working with the AFRL SPACER Laboratory to expand radiation testing capabilities by developing multipurpose testing systems that streamline radiation effects testing and analysis.
---

Luis Hernandez, Research Engineer
Mr. Luis Hernandez is currently working toward his MSME from The University of New Mexico. Hernandez has worked at AFRL's space vehicles directorate under the Spacecraft Charging and Instrument Calibration Laboratory (SCICL). He tested the characteristics of electrostatic discharges in advanced solar array designs by using simulated space weather conditions. His Master's research was focused on material science and characterizes the effects of an electron irradiated and chemically enhanced polymer used in the space industry. Hernandez currently works with the Advanced GPS Technologies group at AFRL assisting with mechanical design components.
---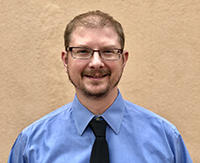 Steve Lindsley, Research Engineer
Steve Lindsley earned his BFA from the University of New Mexico, focusing on kinetic sculpture and photography. He is currently in the MSME program at UNM, focusing on space systems, controls, and dynamics. During his first year at COSMIAC, he concentrated on machine learning centered around computer vision and additive manufacturing. He spent two years learning to program robot behaviors for swarm robotics while participating in the NASA Swarmathon competition at Kennedy Space Center. He has also played an instrumental role in creating and developing a custom vertical take-off and landing (VTOL) drone for testing volcanic plume emissions. Before returning to school, he worked in biotechnology manufacturing high throughput flow cytometry systems, shop floor control, inventory control, and design and fabrication of manufacturing aids. He enjoys mountain biking, Overlanding, vehicle restoration and modification, drone fabrication and flight, 3D printing, and metal casting in his personal time.
---

Joe Pomo, Research Engineer
Joe received a chemistry degree from The University of New Mexico in 2015 and is currently a mechanical engineering master's student. Prior to starting the MSME program, Joe spent several years doing biomedical research at UNMH which included biological assays, tissue culture and live-cell microscopy. Since then, he has worked with the AFRL on projects related to high-temperature polymer 3D printing, and developing multi-functional, tool-changing 3D printer platforms. He interned as an AFRL Summer Scholar for several years, and currently works with the AFRL's Thermal group.
---

Daniel Joseph Garcia, Research Engineer
Daniel is an Albuquerque, NM native and is a systems engineer who began his career with technology after separating from the US Navy Reserve in late 2017. He has provided support in both Information and Operational technology across in the private industry - serving as a systems and network administrator for a managed service providers he provided IT systems across New Mexico and Texas. Additionally, in the public sector he has supported IT/OT at The University of New Mexico. He began doing electrical engineering research in 2019, and has spoken on proposals he has written at professional and academic conferences (UNM Tech Days, UNM UROC) and within the UNM department of Electrical and Computer Engineering. As well, he has been contributing to research with the Air Force Research Laboratory under the space vehicles directorate (RVSW) since the beginning of 2021. He is currently finishing his Bachelors Degree at UNM in Electrical Engineering with a focus on systems and controls and is beginning coursework on his Master of Science of Electrical Engineering with a focus on Space System Design at UNM.
---

David Alexander, Research Scholar
Mr. David Alexander received BSEE and MSEE degrees from the United States Air Force Academy in 1968 and from The University of New Mexico in 1973. He has been an active member of the radiation effects community for 42 years. He has held positions at the Air Force Weapons Laboratory, BDM Corporation, Sandia National Laboratories, Mission Research Corporation, the Institute for Space and Defense Electronics, and the Air Force Research Laboratory. He is currently a consultant for COSMIAC and The University of New Mexico. He has been an active participant in the technical community authoring numerous papers in the IEEE Transactions on Nuclear Science and the Hardened Electronics and Radiation Technology Conference.
---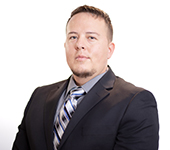 Allen G. Chavez, Senior Fiscal Services Tech
Allen has been employed with The University of New Mexico since 2015 and possesses over 10 years of experience directly with the public in communication and marketing. Allen is pursuing his Master of Science in Project Management and he has earned a bachelor's in business administration at Anderson School of Management and received a dual concentration in Marketing and Operations.
Allen has monitored and budgeted many contracts and grants that are from The Air Force Research Laboratory, Northrup Grumman, Lockheed Martin, Sandia, National Science Foundation, NASA, Space Dynamics Laboratory, ATA Aerospace, ATA, Leidos, Blue Origin, and other government agencies.
Allen also has the user experience that leads to key knowledge in research, and strategy to analyze data and compile statistical information into reports to apply this advanced knowledge to perform tasks such as planning, inventory, HR, procurement, record keeping, and database management.
Allen supports the director, staff, faculty, and students engaged in the implementation and administration of the COSMIAC Center's objectives to help manage a multimillion-dollar research facility for The University of New Mexico.
"Allen's duty is to help as many people as possible who are in search of a pink elephant when there is no one to be found." -Allen G. Chavez
---

Erik Johnson, IT Manager
Erik Johnson provides IT support at COSMIAC. He is currently taking classes at Central New Mexico Community college in order to get his Bachelor's degree in Electrical Engineering at the University of New Mexico. Erik has worked with computers most of his life and participated in the supercomputing challenge for three years. He's skilled in problem-solving and computer repair. Erik works with the Director to ensure COSMIAC networks stay operational and that the staff, faculty, and students can work in a secure IT environment.